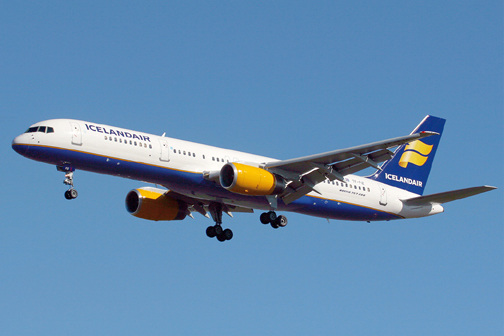 Icelandair will take off from Vancouver to more than 20 destinations in Europe starting May 13, 2014 and continue through October 12, 2014, with twice-weekly service.
Flights will depart from Vancouver International Airport (YVR) to Keflavik International Airport (KEF) and connect to flights to Icelandair's European network, which includes popular Scandinavian destinations such as Copenhagen, Denmark; Oslo, Norway; and Stockholm, Sweden.
Much like Iceland, Vancouver is a place rich in natural beauty and was chosen as Icelandair's newest North American gateway for a variety of reasons.
"Our Seattle service, which serves those primarily south of the border, has been a success for us and we hope our Vancouver service will be just as popular," said Birkir Holm Gudnason, CEO of Icelandair. "This is great news for both British Columbians and Icelanders alike. Besides adding Iceland as a nonstop destination from Vancouver, our service will make it much easier to travel to Scandinavia."
The Icelandair schedule for 2014 is the largest in the company's history and will increase by 18 per cent from 2013 with new gateways, new destinations and added frequency from several cities in North America and Europe.
Additionally, three Boeing 757 aircraft will be added, enlarging Icelandair's fleet from 18 to 21 aircraft.
"We are excited that Icelandair has chosen Vancouver as its newest destination, offering service between YVR- Reykjavik," said Craig Richmond, president and CEO, Vancouver Airport Authority. "This route will contribute to the economic growth of our province, create more jobs for British Columbians and enhance travel destinations between North America and Europe."
Connections through Icelandair's hub at Keflavik International Airport are available to more than 20 destinations in Scandinavia, the U.K. and Continental Europe. Icelandair is the only airline that allows passengers to stopover in Iceland at no additional airfare.
Additional information about Icelandair's fares and packages to Iceland and beyond from Vancouver is available at www.icelandair.ca or by calling (877) I-FLY-ICE.