Aug/Sep 2021 Name that Aircraft Contest

Send us the correct name of the aircraft featured below (both make and model) and you could win a $25 Gift Certificate for the Flying Beaver Bar & Grill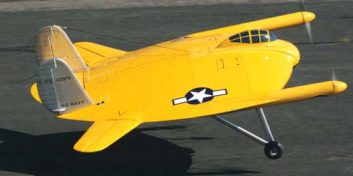 Send your answer by:
A draw will be made from all of the correct entries received by September 30, 2021.
The winner's name will be published in the Nov/Dec 2021 printed issue of SkyTalk and also here on www.skytalkonline.com.
Congratulations to Leon Rego, winner of the July/August 2021 contest for his answer of Beechcraft Starship NC-23.