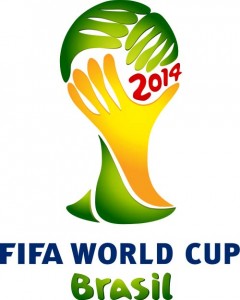 A special study conducted by the Brazilian Tourism Board (Embratur) shows that tourism for the 2014 World Cup will generate US$10.9-billion for the 12 host cities of the games.
This amount surpasses the public investments to prepare for the global event and includes spending by Brazilian and domestic tourists.
On the local, state and federal level US$9.5-billion has been invested in the infrastructure improvements to prepare for the event. This will generate a US$1.4-billion gain for the economy of Brazil in just the 30 days of the event alone.
In addition, the legacy of the improvements will last far beyond the World Cup.
"It is important to emphasize that these are only the resources spent directly by tourists," said Embratur president Flavio Dino. "The total revenue generated will go far beyond this projection when one considers indirect impact: the restaurant will demand more vegetables, the vendor on the beach will purchase more ice, and the hotel owner will order more beverages from the distributor. These are resources that go directly into the pocket of various sectors of the Brazilian economy."
The estimated revenue for the World Cup is equivalent to more than 30 times the spending of tourists at other large events held in Brazil. Embratur estimates that tourists who came to see Pope Francisco at World Youth Day 2013 added at least US$ 660-million to Rio de Janeiro's economy. At the Confederations Cup held in June 2013 in six Brazilian cities, it is estimated that tourists—Brazilians and foreign—spent about US$ 321.79-million.
Embratur estimates the anticipated revenue in U.S. dollars for the following 12 host cities of the 2014 World Cup as follows:
•             São Paulo – $1.67-billion
•             Rio de Janeiro – $1.53-billion
•             Brasília – $67-million
•             Belo Horizonte – $67-million
•             Fortaleza -$66-million
•             Salvador- $65-million
•             Recife – $44-million
•             Porto Alegre – $41-million
•             Curitiba- $38-million
•             Natal – $37-million
•             Cuiabá – $29-million
•             Manaus – $20-million.
Brazil is also slated to host the Olympic Games in 2016.