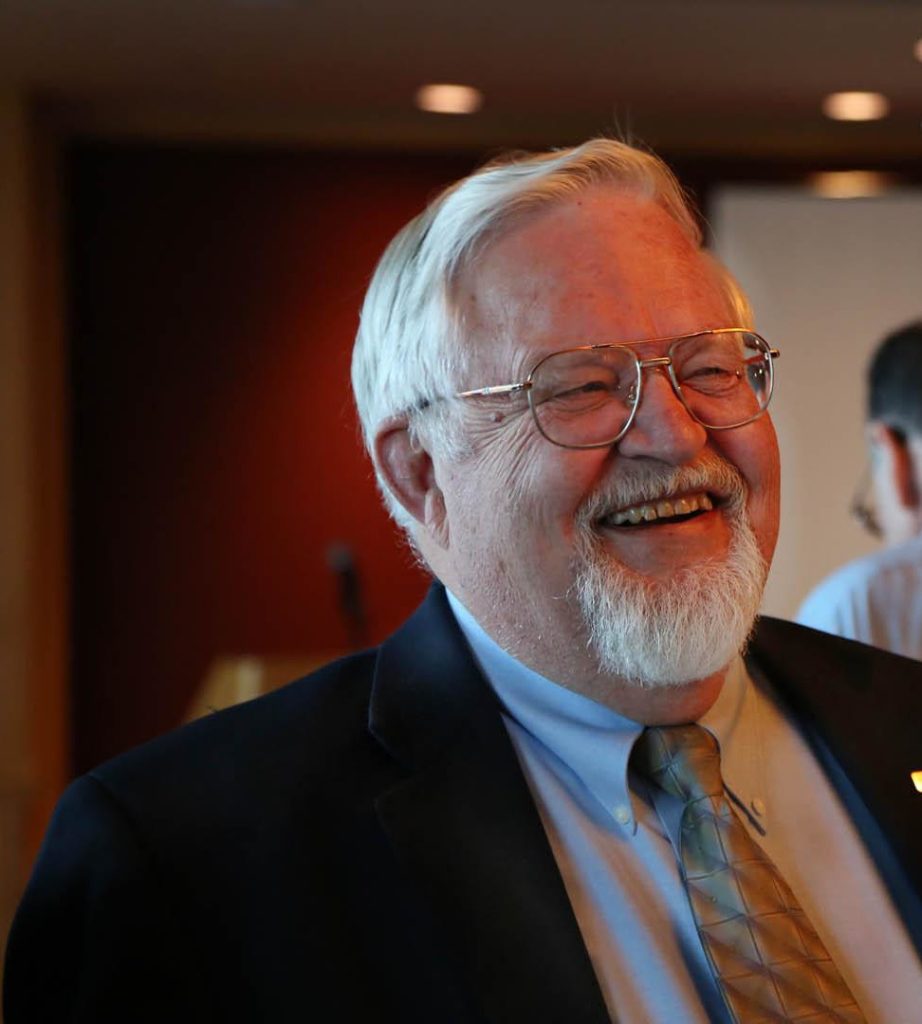 It was with sadness that the Board of the Vancouver Airport Chaplaincy advised the passing of its Chaplain Emeritus Layne Daggett on July 15, 2022.
The Vancouver Airport Chaplaincy (VAC) was initiated with Vancouver Airport Authority by Rev. Layne Daggett in 1982, officially opening with a chaplain's desk in the Domestic terminal in 1983. Over the years, Layne built a team of board members, associate chaplains and reception volunteers that in 1996 moved to a new Chapel facility in the International Arrivals Building.
Layne became well known throughout the airport as a friend of employees and a helper to passengers, especially those arriving as refugee claimants, needing love and practical support.
He was famous for carrying his 'office' (laptop computer) with him everywhere and running a beneficial Thrift Store near the terminal for more than 15 years.
In addition, Layne founded his "Flying Without Fear" course that enabled hundreds of people to board planes successfully, many after years of great trepidation about flying.
After 30 years of exemplary service, Layne became VAC's Chaplain Emeritus in 2013, entrusting his cherished ministry to Rev. Dennis Kirkley. That year, Vancouver Airport Authority gave Layne a fantastic farewell party at which he received rousing accolades for all his contributions to the YVR community.
More recently, the Airport Authority has agreed to honour Layne by dedicating a new post-security Prayer Room to his name and God-given vision.
Layne Daggett was considered a "Man for all Seasons," greatly loved and appreciated by all who knew him. Indeed, he shared his life of service to the fullest.
A celebration of Layne's life and work will be held at 1pm on October 1, 2022, at Kitsilano Christian Community Church, 1708 West 16th Avenue. Vancouver.
In lieu of flowers, donations can be made to:
Vancouver Airport Chaplaincy: http://www.yvrchaplaincy.org/
Kinbrace: https://kinbrace.ca/
Charlotte County Cancer: https://charlottecountycancer.org/