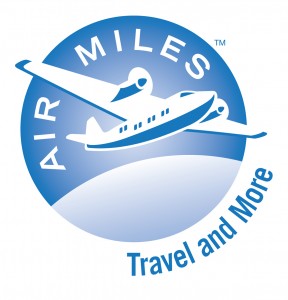 Points, a powering loyalty commerce platform, has entered into an agreement with Canada's Air Miles Reward Program to launch Air Miles Travel Hub, a new web-based booking platform that allows Air Miles Collectors to book stays at more than 150,000 hotels and all-inclusive resorts around the world.
Air Miles becomes the first Canadian loyalty program to offer this member benefit.
Points Travel, the first private label travel eCommerce service, designed specifically for the loyalty industry, helps loyalty programs provide opportunities for members to get rewards more quickly.
"We're excited to be powering this new platform for Canada's most popular loyalty program," said Rob MacLean, CEO of Points. "Points Travel, a service driven off our Loyalty Commerce Platform, is a primary example of how we help loyalty programs to leverage our flexible and customizable technology to enhance both member engagement and program value. We are very excited to announce this agreement with the Air Miles Reward Program."
Points Travel can be quickly integrated into any loyalty program's web and mobile channels to create a highly converting, travel eCommerce offering that is program-branded and leverages Points' Loyalty Commerce Platform capabilities.
Currently available in six languages, the user experience is simple and intuitive, taking members from consideration to booking in just a few clicks, ultimately rewarding members with thousands of bonus points as well the ability to redeem for bookings at thousands of hotels across the globe.
Points provides loyalty eCommerce and technology solutions to the world's top brands to power innovative services that drive increased loyalty program revenue and member engagement.
For more about Points' Loyalty Commerce Platform, visit www.points.com.