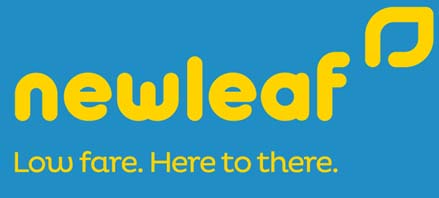 NewLeaf Travel Company, which launched its website on Jan. 6, 2016, selling airline tickets to seven Canadian destinations, is temporarily postponing sales of airline tickets pending a Canadian Transportation Agency (CTA) review of licensing regulations for Indirect Air Service Providers.
NewLeaf will also refund all credit card transactions for reservations that were scheduled to begin on Feb. 12, 2016.
"During this uncertain time, we didn't want to put anyone with existing bookings at risk, and we wanted to give customers time to make other travel arrangements" explains NewLeaf CEO Jim Young.
NewLeaf aims to resume taking reservations in the spring.
"Canadians have clearly spoken that they want this type of low-cost service," said Young. "The overwhelming demand for tickets shows the need for affordable travel in Canada. Hundreds of thousands of people visited the NewLeaf website when ticket sales began. Thousands made bookings.
"The reason why we launched on January 6 is because it was confirmed that we were in full compliance of CTA licensing regulations. The CTA gave us an exemption from holding a licence directly while it reviews its legislation."
Under a charter arrangement with Kelowna-based Flair Airlines Ltd., Flair held the CTA operating licence, while NewLeaf offered seat sales.
"Now, there is ambiguity in the air as to whether we need to amend the relationship with our air service provider, or whether we need to have a licence ourselves," said Young. "While Canada has many other Indirect Air Service Providers, NewLeaf is in a unique position as we are the first large-scale IASP. We welcome a regulatory system in which businesses like ours can thrive in Canada as they do in other countries."
The CTA is reviewing whether persons who do not operate any aircraft, but market and sell air services to the public, should be required to hold Agency licences. The review applies to all persons operating in this manner and is not limited to NewLeaf's proposed business venture with Flair Airlines Ltd.
"As with any success that threatens to change the status quo, there are those that will resist that change and take any measures necessary to maintain the existing playing field, even if it is to the detriment of the vast majority and the benefit of the very few," said Young.
As part of its review, the Agency is consulting with, and seeking comments from, stakeholders before finalizing its approach. The consultations end on Friday, Jan. 22, 2016.
Anyone wishing to express their opinion is encouraged to do so through the CTA's consultation: https://www.otc-cta.gc.ca/eng/consultation/consultation-requirement-hold-a-licence.