Air Canada now offers an enhanced Preferred Seats program, which offers customers the choice of more seats with additional legroom aboard its North American flights. The program also makes it easier to book a Preferred Seat through multiple channels, including the web, airport kiosks and mobile devices.
Preferred Seats typically provide 88.9 centimetres of legroom compared to standard Economy seats that offer between 78.74 c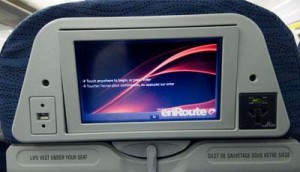 entimetres and 83.82 centimetres.
Air Canada recently completed a reconfiguration of its narrow-body aircraft to add more Preferred Seats fleetwide in its Economy Cabin. On its 97-seat Embraer 190 aircraft, the airline has increased the number of Preferred Seats to 24 from eight, while on its 146-seat Airbus A320 aircraft the number has been increased to 36 from 16.
Customers can further personalize their travel by selecting a Preferred Seat for individual legs of their journey or entire trip at the time of booking or at any time prior to boarding, via the airline's website aircanada.com.
Air Canada is also expanding its kiosk and mobile functions for booking Preferred Seats up until time of boarding.
The cost for Preferred Seats starts at $20 per flight segment for a Tango fare and varies with the length of each flight leg and a customer's Altitude frequent flier status.
Preferred Seat locations on Air Canada aircraft are available at aircanada.com.