Effective June 1, 2014, Air Transat will offer a new Bistro menu on flights to Sun destinations and the United States.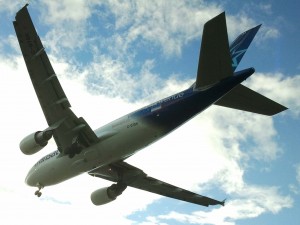 Passengers in Economy will be able to personalize their onboard meal with a variety of pizzas, sandwiches and appetizers. Air Transat says this selection of bistro-style meals will be sold at affordable prices.
A complimentary snack and non-alcoholic beverage will also be offered during flights.
"We have noticed a global trend towards bistro meals in the airline industry," said Jean-François Lemay, general manager, Air Transat. "Our goal is to offer a quality product, the best on the market, which will please all members of the family."
The airline's Option Plus service is also being revised and will include several new complimentary services on southern and European destinations, effective June 1.
Air Transat will continue to offer a choice of complimentary hot meals served with a glass of wine for Economy Class passengers flying to Europe.
Air Transat Club Class' personalized service will also remain the same to Sun destinations, the United States and Europe.