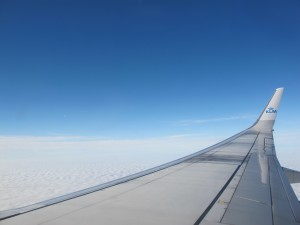 As part of a new promotion for flights out of 5 Canadian cities, KLM is offering reduced fares for its World Business Class starting at $2,999* to various destinations.
These Christmas holiday fares apply to departures from Montréal, Toronto and Ottawa**, and for a $500 supplement, Vancouver and Calgary, as well.
The Netherlands, Turkey, Russia, Ireland, Denmark, Norway and United Arab Emirates are offered starting at $2,999.
Among the other destinations featured are India, Tanzania, South Africa and Kenya starting at $3,499.
These low fares include a free stopover in Amsterdam either on the outbound segment or the return segment of the trip. The fares as advertised include all surcharges and taxes.
Beside its comfort, KLM's World Business Class offers an array of advantages including a two 23-kilogram baggage allowance, the SkyPriority service, access to the KLM lounges or those of its partners, and a generous frequent flyer Flying Blue Miles credit.
The promotion runs until November 17, and applies to trips with departures between December 7, 2013 and January 4, 2014. Flights can be booked online via the airline's website at klm.ca via its booking centre at 1 800 345 7458, or through a travel agency.
* Terms:
–                      Fares for departures between December 7, 2013 to January 4, 2014
–                      Minimum stay at destination: 8 days
–                      Maximum stay: 12 months
–                      Stopover in Amsterdam on outbound or return segment
–                      Promotion in effect until November 17, 2013, 23:59 (Eastern time)
–                      Departures from Calgary and Vancouver: $500 supplement
–                      Changes prior to or after departure: $450 + fare difference if applicable
–                      Cancellation Fee: $500
–                      Fares apply to new bookings only
–                      Limited seating
–                      Additional conditions may apply
** KLM bus from Ottawa to Montréal-Trudeau airport