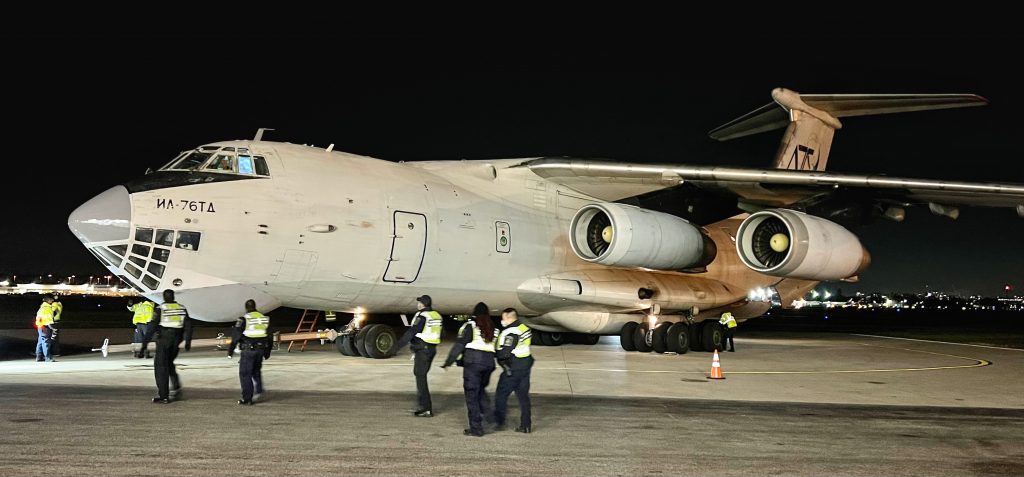 On the evening of Feb. 1, an Ilyushin IL-76 giant, Soviet-era cargo plane touched down at Vancouver International Airport (YVR).
The specially configured aircraft's two-day journey began in Kabul, Afghanistan, making stops in Turkey and Iceland before landing in Vancouver.
Its precious cargo was 158 dogs and 146 cats, stranded in Afghanistan when American troops withdrew in August 2021. At that time, a highly volatile situation and related logistical hurdles made the animals' evacuation impossible.
Throughout fall 2021, special donations to Kabul Small Animal Rescue (KSAR) helped support the ongoing care of the animals while efforts were in progress to evacuate them. Canada provided the best option as a final destination because of a U.S. Centers for Disease Control & Prevention (CDC) suspension on canine imports from more than 100 countries (Afghanistan included).
A coalition with War Paws, Marley's Mutts, RainCoast Dog Rescue Society and Thank DOG I Am Out (TDIAO) was formed to set up a specially constructed temporary facility at YVR that could receive almost 300 animals still in KSAR's care.
The coalition group worked non-stop, following strict guidelines, comprehensively documenting every animal for import, and ensuring the set-up of a 1,600-square-metre facility in record time at YVR to house the animals on their arrival.
When the plane landed, a large crowd gathered on the YVR tarmac to welcome the animals, including elated owners anxiously awaiting to reunite with their loved ones.
Eighty of the animals will ultimately reunite with their owners, and the others will be available for adoption through SPCA International and B.C.-based RainCoast Dog Rescue Society.
Experienced staff and volunteers will care for the animals at the temporary YVR facility until they receive the safe homes they deserve.