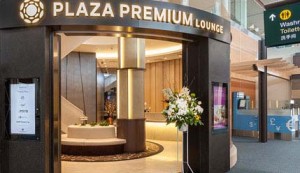 The Canadian Automobile Association (CAA) and Plaza Premium Lounge have partnered to offer discounts designed exclusively for CAA Members who use any Plaza Premium Lounge facility in Canada.
Plaza Premium Lounge operates lounges in some of Canada's most visited airports—Vancouver International Airport, Toronto's Pearson International Airport, Winnipeg's International Airport and Edmonton's International Airport.
Plaza Premium lounges can also be found in more than 27 airports around the world, such as London's Heathrow, New Delhi and Singapore.
CAA Members can now earn a 20 per cent discount off regular walk-in rates for adults and a 30 per cent discount for any accompanying child (ages 2 – 11) in all Plaza Premium Canadian lounges.
As an added bonus, CAA members can earn between two and six CAA Dollars depending on the length of stay in lounges across Canada.
CAA's Reward program is one of Canada's largest loyalty programs with more than 164,000 locations for savings worldwide. As part of the reward program, members can also collect CAA Dollars. Each dollar equals $1 cash and can be redeemed towards vacations, travel merchandise, membership renewal, gift memberships or even insurance renewal premium.