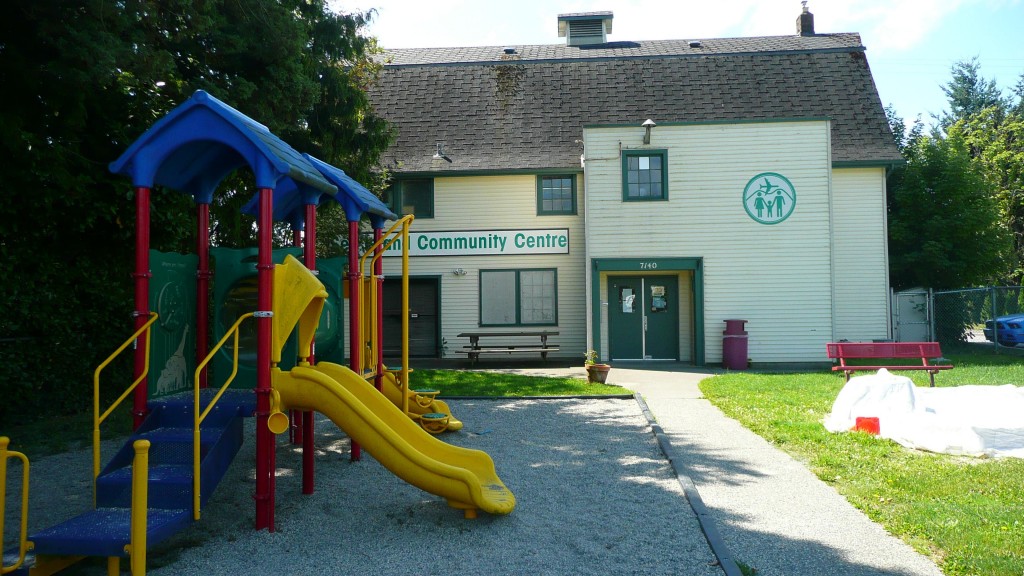 Sea Island Community Centre is located in Burkeville, a community of some 300 household situated at the corner of Miller Road and Russ Baker Way .
Burkeville residents have always had a strong sense of community, going way back to when the homes were first constructed in 1944 to house war-time aviation workers at the nearby Boeing manufacturing facilities.
Today, all facilities are well used by the neighbourhoods many young families. Facilities include a multi-purpose community hall and playground with access to the nearby park, tennis courts and Sea Island School gymnasium.
From September to June, a preschool for residents and Sea Island workers—affectionately referred to as Burky's Preschool—operates at the community hall and provides a positive learning environment where children of various cultures and backgrounds can share and learn about each other.
Regular programs are also provided during the fall for children (6-12), pre-teen and youth.
Volunteers are always welcome and should contact Charmaine at 604.718.8000.
 "Recognizing the valuable contribution that the Sea Island Community Association makes to the  neighbourhood  community is the reason that we decided to make it the focus of our fundraising at the first annual SkyTalk Open Golf Tournament," said SkyTalk publisher Patrick Stewart.
The inaugural event, which be held on Sept. 26, 2013, anticipates a fun day of competitive golf and camaraderie with fellow airport workers, and will include a grand prize of a $10,000 Beach Grove golf membership for any golfer shooting a hole-in-one during the tournament .
Many other valuable prizes will be awarded at the end-of-day BBQ dinner. Earlybird registration closes July 31. Click here for entry forms.