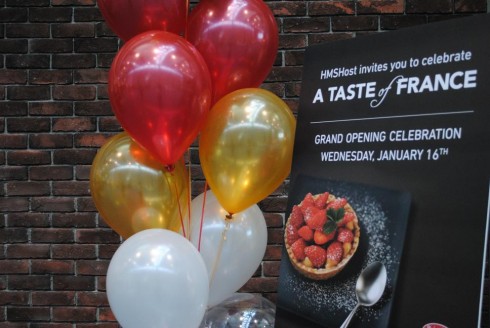 YVR felt more like the romantic streets of Paris, when Brioche Doreé held its grand opening in the Domestic Terminal's C Pier on January 16, 2013.
Travellers and airport employees sampled fresh croissants, delicious pastries and hot beverages, while a trio of live musicians provided a distinctly French soundtrack for the event.
The café not only offers fresh pastries, daily house-made sandwiches, pizza and a score of delicious drinks, but also serves beer and wine at the attached bar.
Operating hours are 5am to 11pm daily.
Brioche Doreé is a retail chain operating in major airports all across North America and can be found at Gate 25/26 on C Pier at Domestic Departures.
For more information on Brioche Doreé, visit the Shopping, Dining & Services section of www.yvr.ca.