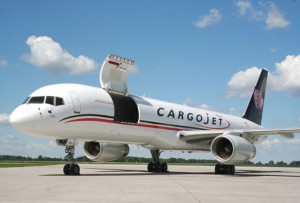 The International Air Transport Association (IATA) has released data for global air freight markets showing that demand, measured in freight tonne kilometers (FTKs), grew by 10.4 per cent in the first-half of 2017 compared to the first-half of 2016.
This was the strongest first half-year performance since air cargo's rebound from the global financial crisis in 2010 and nearly triple the industry's average growth rate of 3.9 per cent over the last five years.
Freight capacity, measured in available freight tonne kilometers (AFTKs), grew by 3.6 per cent in the first half of 2017 compared to the same period in 2016, with demand continuing to significantly outstrip capacity growth.
Year-on-year demand growth in June 2017 increased 11 per cent compared to the same year-earlier period. Freight capacity grew by 5.2 per cent year-on-year in June.
The sustained growth of air freight demand is consistent with an improvement in global trade, with new global export orders remaining close to a six-year high. However, there are some signs that the cyclical growth period may have peaked.
Regardless, the outlook for air freight is optimistic with demand expected to grow at a robust rate of eight per cent during the third quarter of this year.
"Air cargo is flying high on the back of a stronger global economy," said Alexandre de Juniac, IATA's director general and CEO. "Demand is growing at a faster pace than at any time since the global financial crisis. That's great news after many years of stagnation. And, even more importantly, the industry is taking advantage of this momentum to accelerate much-needed process modernization and improve the value it provides to its many customers."