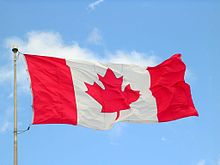 The Canadian Cross-Border Legal Coalition has deployed volunteer lawyers and advocates to major airports across Canada to ensure that anyone with valid documentation is not banned from travel to the United States because of the January 27, 2017 U.S. executive order, halting travel from seven countries.
A federal judge in Washington state temporarily halted the implementation of parts of President Trump's travel ban on February 3.
As a result of the judge's temporary restraining order, citizens of the seven affected countries, Sudan, Somalia, Syria, Iran, Iraq, Yemen and Libya, have had their revoked visas reinstated (unless they were stamped "cancelled") and will be allowed to travel to the United States.
Those whose visas have already been stamped "cancelled" as a result of the executive order are eligible for a waiver, absent any other admissibility issues, and will not need to reapply for a new visa.
The judge's ruling also prohibits the executive order's freeze on refugee admissions, including the indefinite ban on Syrian refugee admissions.
Because the judge's stay could be lifted at any time, travellers from the seven affected countries are being encouraged to rebook travel to the United States immediately, while the stay remains in place and visas are valid.
"Canadian lawyers are standing in solidarity with our U.S. and international colleagues to work for the protection of human rights," said Jennifer Bond of the Refugee Hub, which is helping to coordinate the Canadian coalition. "We are hopeful that the presence of legal support at airports will help foster a safe environment for those travelling amidst this ongoing uncertainty."
The Canadian Cross-Border Legal Coalition currently has teams of pro bono lawyers and law students on call at Vancouver International Airport (YVR), Toronto Pearson (YYZ), Ottawa's Macdonald-Cartier International Airport (YOW) and Montreal's Pierre-Elliott Trudeau Airport (YUL) to assist any travellers unsure about their status under the ban and to ensure that anyone who has been legally cleared to travel can do so freely.
Travellers in Vancouver may contact the following people for more information and resources: Josh Paterson, executive director of the British Columbia Civil Liberties Assocation, 778-829-8973 or Jennifer O'Leary, coordinator of Vancouver International Airport monitoring, 778-994-8225.