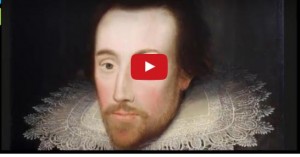 To mark the 400th anniversary of his death, the Stratford-upon-Avon  home where William Shakespeare lived for the last 19 years of his life and wrote some of his greatest works has been re-imagined as a new heritage destination that will open publicly in July 2016.
When William Shakespeare was a small boy growing up in Stratford-upon-Avon he walked past what is now known as Shakespeare's New Place every day on his way to school. It was the grandest house in town, so perhaps it was inevitable that once he had achieved success and fame that it was this house he chose to buy with his fortune.
Much has been written about Shakespeare's early life in Stratford-upon-Avon—he was born here in 1564—and his career in London. However, the 19 years he spent in New Place in later life has often been under played.
Shakespeare bought New Place in 1597. It was a family home and it was where he wrote 26 of his plays. It was also in New Place that the playwright died in 1616.
The original New Place was demolished in 1759 by clergyman, Rev. Francis Gastrell, who wanted to avoid paying council tax, and a garden in honour of Shakespeare has stood there virtually ever since. Although the land cannot be built upon, researchers were able to excavate it and their findings have informed the retelling of the house in a new exhibition space that has been built on the side of Nash's House, which backs on to the New Place site.
The New Place site itself has been transformed into a wonderful garden. Visitors will enter through a new threshold on the spot of the original gatehouse and there will be specially commissioned artworks and displays throughout, which hope to evoke a sense of Shakespeare's genius, as well as give insight into his personal life.
Shakespeare's 'New Place' opens to the public on 1 July 2016. From April visitors to Stratford-upon-Avon will also be able to visit Shakespeare's Schoolroom & Guildhall, where a young Shakespeare received his early education, for the first time in history.