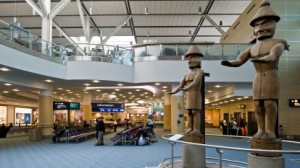 Vancouver Airport Authority has issued an advisement of  fraudulent job offerings that are circulating as part of an international fraud scheme.
The fraud scheme sends letters to individuals via the mail informing them they are the successful candidate of a job posting at Vancouver Airport Authority. Individuals are then asked to send their personal documents.
Vanouver Airport Authority is advising anyone who receives one of the fraudulent letters to not give out any personal information and to contact the Canadian Anti-Fraud Centre.
How to Contact Canadian Anti-Fraud Centre:
Online: via its website.
Toll free: 1-888-495-8501
Email: info@antifraudcentre.ca
Vancouver Airport Authority is working with the RCMP and the Canadian Anti-Fraud Centre to investigate this issue.