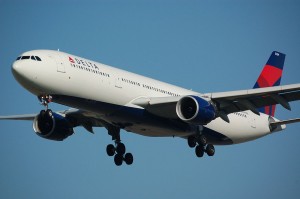 WestJet and Delta Air Lines, which have been code-share partners since 2012, have now formed a reciprocal frequent flyer agreement.
The agreement allows WestJet Rewards members to earn WestJet dollars on flights marketed and operated by Delta Air Lines, with access to Delta's extensive global network of more than 300 destinations on six continents.
In addition to the new accrual agreement, WestJet now also offers WestJet Rewards members the ability to use WestJet dollars on all code-share flights marketed by WestJet and operated by Delta.
The two airlines will continue to work together to expand their relationship even further, including the introduction of full reciprocal redemption in 2015 that will allow members to redeem for destinations beyond WestJet's current network.
WestJet is the only national Canadian that still owns and operates its rewards program, offering members direct and immediate access to flights and vacation packages for travel on any date without any restrictions or blackout periods.
Please visit westjet.com/rewards for more information.