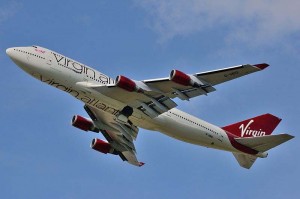 Virgin Atlantic has launched a new Guest List service, which allows Economy and Premium Economy passengers to enjoy an airport experience usually reserved for Upper Class customers.
All passengers flying from Gatwick, Heathrow, Boston, New York JFK, Newark, San Francisco and Washington airports have the option of purchasing the Guest List package, which starts from $376.
The package includes a chauffeur-driven car to and from the airport, priority baggage processing, fast track security and immigration, and access to Virgin Atlantic's Upper Class Clubhouse lounge.
Passengers travelling from Heathrow Airport will be able to make use of the dedicated Upper Class Wing, which includes drive-thru check-in facilities, a baggage concierge service and a private security channel.
Virgin Atlantic offers seasonal summer service between London Heathrow and Vancouver.
For more information, visit virgin-atlantic.com.